Deadpool 2: Film ini bercanda!
Deadpool kembali! Kali ini dengan format cerita yang lebih mengendepankan unsur komedi dan menonjolkan sisi bijak Wade Wilson alias Deadpool. Film ini bercanda, masa Si Merah slengekan itu bisa bijak?
Jawabannya bisa. Bagaimanapun juga, Wade hanyalah manusia biasa dengan kanker yang menggerogoti tubuhnya. Seslengekan-slengekannya dia, dia pasti punya sisi bijak. Meskipun sisi bijaknya juga dibalut komedi.
Cerita Deadpool 2 secara garis besar sudah terlihat di trailernya. Deadpool akan melawan terminator bernama Cable karena melindungi bocah mutan. Si Bocah mutan yang acting-nya masih keliatan kaku (namanya juga baru). Kenapa Deadpool mau seperti itu? Tonton filmnya biar tahu jawabannya.
Less sadistic, tidak sesadis film pertama tapi tetap film ini bukan film keluarga. Jangan ajak anak-anak menonton film Deadpool 2. Belum waktunya. Jadilah orang tua yang bijak, Deadpool saja bisa bijak masa kamu tidak?
Waktu paling pas buat nonton Deadpool 2: Waktu kamu lagi pengen ketawa ngakak. Believe me, film ini menawarkan komedi receh buat kamu, kamu, kamu.
Quotes Favorit (Penulis):
1. Kiss me like you miss me, Red – Vanessa. Because, hey it's rhyme!
2. Family is not an F-word. There's one out there for you. Just keep looking. – Deadpool. I told ya, he is a wise-pool now!
Adegan Favorit (Penulis): This scene crack me up! Because you know ……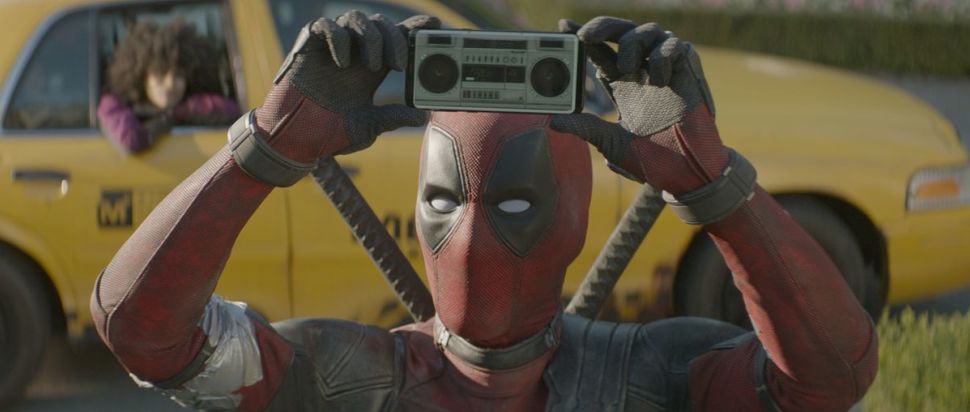 Tonton apa Tidak: Yes! If you curious about his mature manner. Yes! If you want to laugh. Yes! If you want to see your favorite actors or cats as cameos. No! If you want a ruthless show. No! If you hate to see the depression character. No! If you think that family is an f-word.
–
Ps: Di Deadpool 2, Ryan Reynolds (pemeran utama Deadpool) juga memerankan tokoh lain. Ada yang bisa menebak?
Cast: Ryan Reynolds, Josh Brolin, Morena Baccarin, Zazie Beetz
Director: David Leitch.